Be part of the excitement. Expose your company directly to the guests in attendance.
Includes information on 10 x 10 | 10 x 20 booth space and associated costs or requirements.
Completed applications should be emailed to Info@MoviesInTheParkRI.com or faxed to 401-732-1107. Originals may be mailed to 3288 Post Road, Warwick, RI 02886-7131. The Central Rhode Island Chamber of Commerce Inc. is not responsible for applications not received.
Communications Sponsor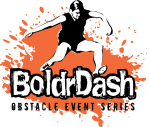 If you are a Food Truck/Cart and interested in joining us, call 401-732-1100.  All Trucks/Carts are required to have a Warwick Mobile Food Peddlers License and RI State MFE.  If you need a Warwick License, complete the Warwick_Mobile_Food_Truck_Application as instructed on the form